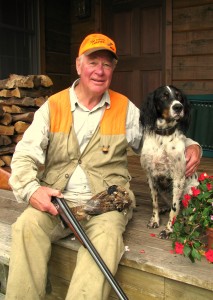 Lovells' Hook and Trigger Club meeting is on the first Thursday of each month between May and December at the Township Hall. Each meeting features a member and guest potluck social hour, a topical speaker, and a business meeting. The public is invited to all meetings and encouraged to attend as our guest.
Our Objectives:
To enhance and encourage the participation of its members in the stewardship of the natural environment
To promote the improvement of better hunting and fishing opportunities in the Lovells area
To cooperate with the MDEQ and MDNR in the enforcement of their laws
To establish and maintain cooperative community relationships with other environmental organizations….
To promote fellowship….