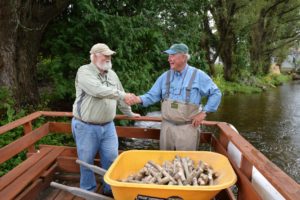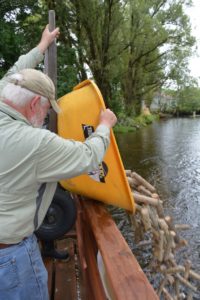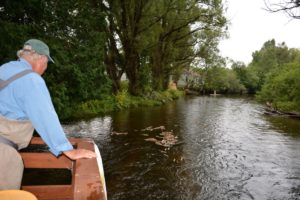 Headwaters Land Conservancy will hold their annual Log Drive during the Lovells Bridge Walk on Saturday, August 21, 2021. This fundraiser is a play on 19th century log drives that took place on Michigan rivers. Instead of huge logs, we will drive miniature logs down the river like the early loggers did. The logs will be numbered to correspond with purchased raffle tickets which will be for sale the morning of the event. Logs will be dumped in the river behind Riverside Tavern and the first three logs to cross the finish line below the bridge will be winners.
1st prize is a camping package, 2nd is a hiking package and 3rd a gift certificate at Northbound Outfitters.
Logs are $5 each or 5 for $20.
Call 989-348-3084 for early sales. Need not be present to win.