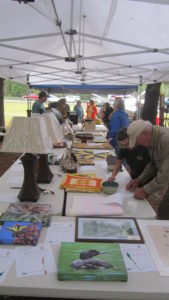 In addition to our Silent Auction, we are offering spaces for vendors!  Display your items for the hundreds who walk the Lovells Bridge!   Contact Sally Brand (989) 344-8607 to reserve your space.
Download your Vendor Registration Form here-2023 Lovells Bridge Walk Vendors Registration Form
See you at the 32nd Annual Lovells Bridge Walk-Saturday, August 19, 2023!